Chiropractor for Sports Injuries in Greensburg and Export, PA
Sports have a variety of physical benefits that include controlling weight, regulating blood pressure, and maintaining overall wellness. Participation in these activities presents the risk of a sports injury, even for professional athletes. Fortunately, a chiropractor at Westmoreland Chiropractic & Rehab Associates in Greensburg or Export, PA, can help get you back to your sport with minimal recovery time and free from pain.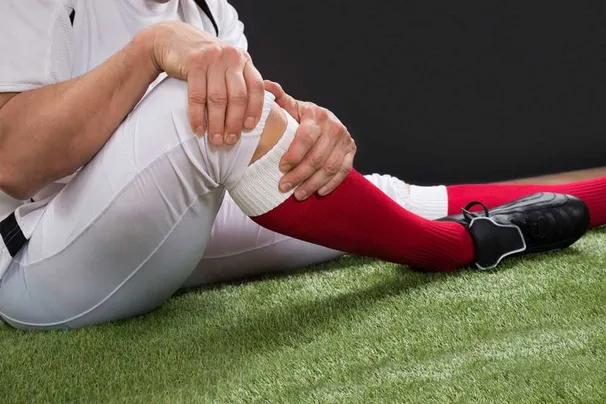 Common Sports Injuries that Our Chiropractor Can Treat
Strains and Sprains: A strain occurs when a muscle or tendon is torn. Typical strains occur in the lower back or hamstring muscles. Sprains occur when a ligament is overextended or torn. These typically occur in the ligaments of the wrists or ankles. We routinely treat sports-related strains and sprains with stability adjustments and physiotherapy exercises.
Muscle Swelling: Inflammation from exertion or overuse can cause muscles to swell and fill the membrane surrounding them, also known as the fascia. The fascia won't expand along with the muscle though, so that places pressure on blood vessels and nerves. This painful condition is known as compartment syndrome. A chiropractor from either of our clinics can effectively treat muscle swelling and compartment syndrome with manual adjustments, heat and cold therapy, ultrasound, or electronic muscle stimulation.
Shin Splints: This painful sports injury is most often suffered by runners. It involves the front of the shin on the leg bone known as the tibia. It's caused by inflammation of the muscles, tendons and bone tissue at the location of the shin. Treatment of shin splints from a chiropractor can relieve shin splints and make the condition less likely to appear again in the future.
Runners Knee: This is a common overuse injury that results in pain at the top of the kneecap at the patellofemoral region. During an interim of rest, gradual knee adjustments along with physiotherapy exercises can relieve pain and increase range of motion.
Visit Our Greensburg or Export, PA, Chiropractor at One of Our Clinics
If you're participating in sports anywhere in Westmoreland County, it's likely that you'll suffer some type of a sports injury at some point. Don't try to gut it out and play through it. Contact the closest clinic of Westmoreland Chiropractic & Rehab Associates in either Greensburg or Export, PA, to arrange for an examination and treatment right away. An experienced chiropractor from either of our clinics can help relieve your pain, reduce the risk of re-injuring the same part of your body and get you back in the game pain-free.